Development of Security Standards
Archwell Health, Tennessee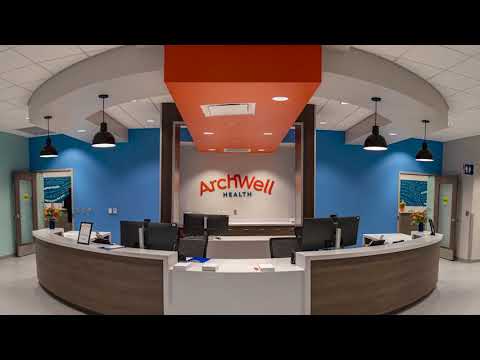 Client REQUEST
Archwell Health is in the process of deploying primary care facilities for seniors across the United States. In order to accomplish this, the client requested a standardized approach to implementing security that would guide construction during a multi-facility deployment.
SOLUTION
Theseus developed escalating security standards, low to high, to be used as a guideline when designing and building the facilities based on a CAP index score. Compiled metrics were instrumental in applying a rating of low, medium, or high to each location.
Sites determined to be low and medium rated were part of the standard construction design and implementation. High rated locations were individually evaluated by the Theseus team to develop security measures that required high-level mitigations that were site specific.
Example compliance assessment included (from unrelated project):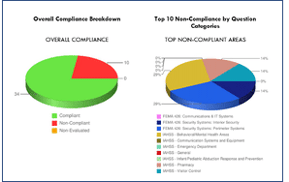 Click Here to Enlarge Graphs
RESULTS
Archwell Health has successfully rolled out a healthcare services expansion plan that delivers top-tier healthcare in safe and secure facilities, locally available to senior communities. The security standards that Theseus developed provided the Archwell project management team with the resources to direct the design team implement the strategy and complete each project successfully.
---
Security Program Development
Theseus Professional Services delivers custom, manufacturer agnostic engineered security solution designs to meet the unique needs of clients. Our team of professional security engineers and consultants meticulously assess and engineer solutions that protect staff, visitors, assets, and property creating safe and secure education facilities, workplaces, and healthcare facilities.