Security Risk Assessment
Frederick Health, Maryland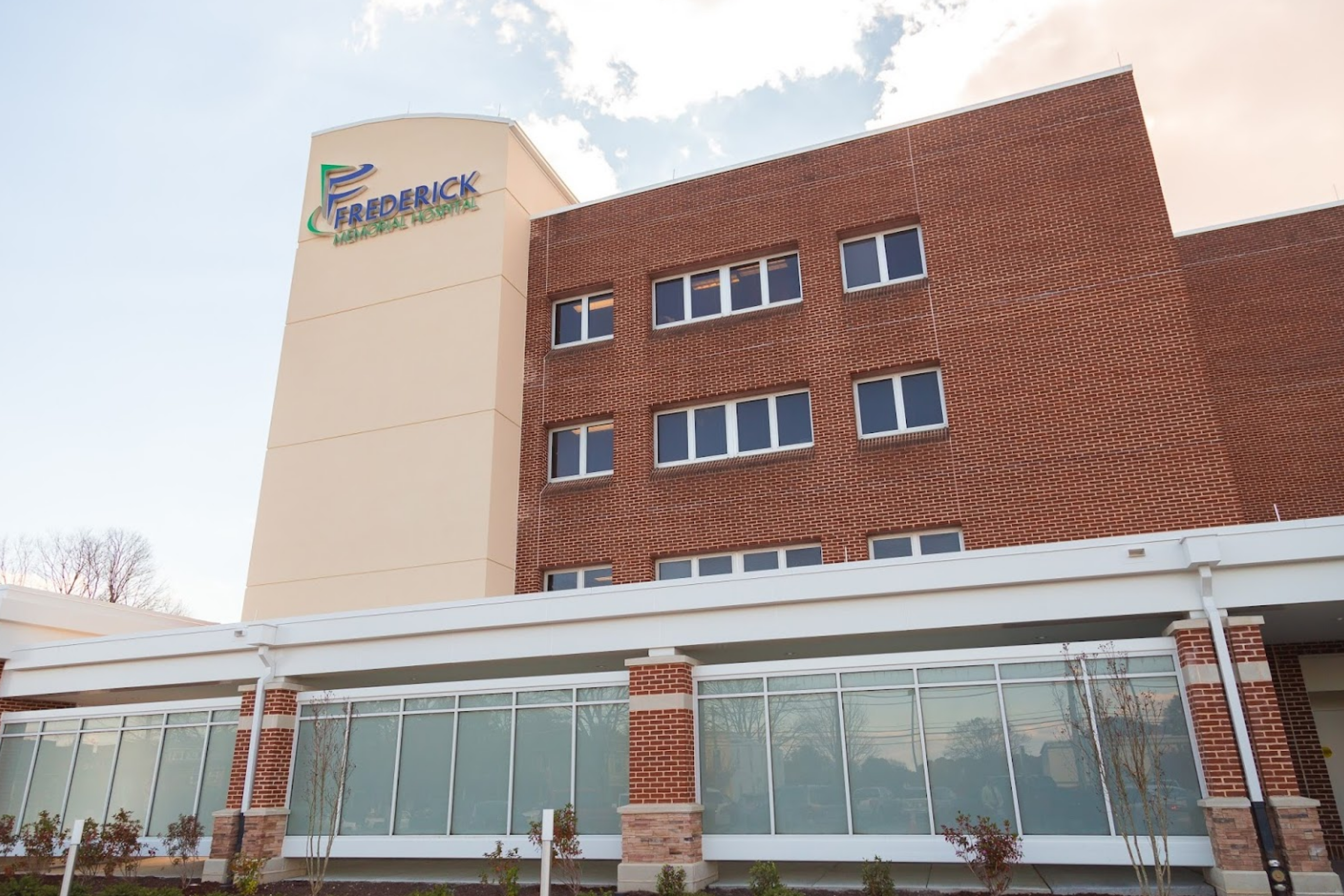 Client REQUEST
Frederick Health is in a semi-urban area with a low-medium threat level per CAP Index and incident history obtained from the staff. The hospital, located in an urban environment, has multiple street level entrances. This makes it difficult to control ingress. It is critical to have all the physical and electronic technology assets operating optimally.
A risk assessment of the main hospital was requested in order to clearly define existing security risk gaps. The risk assessment included both physical and electronic security to include technologies ranging from physical safety measures at the nurses' stations to security camera coverage areas.
The existing security solution is a mix of analog and IP cameras, video management software, access control, emergency intercom, and security radio system. There is also an incident management software platform in place that is used for incidents involving visitors and patients.
There are three entrances and multiple exits allowing ingress and egress by the public. Multiple employee entrances are in place as well.
SOLUTION
Theseus provided a report based on a multi-week location security risk assessment. Basis for the findings was established from International Association of Healthcare Security and Safety (IAHSS) guidelines as well as industry best practices. The report contained a floor-by-floor and area-by-area breakdown of deficiencies and compliance. Included in the report was a chart outlining each technology and findings related to every aspect. Additionally, graphic representations were provided to visual references to device locations and associated compliance and deficiency statuses similar to those shown below.
Standard assessment findings provided (from unrelated project):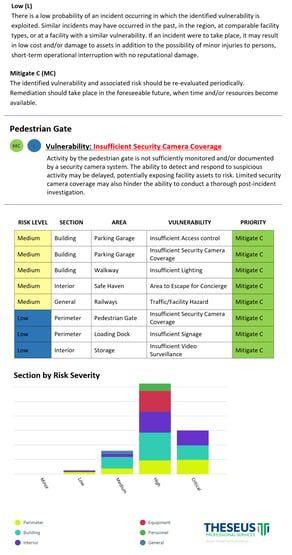 ---
Security Program Development
Theseus Professional Services delivers custom, manufacturer agnostic engineered security solution designs to meet the unique needs of clients. Our team of professional security engineers and consultants meticulously assess and engineer solutions that protect staff, visitors, assets, and property creating safe and secure education facilities, workplaces, and healthcare facilities.