100% Security Commissioning
Data Center LC1A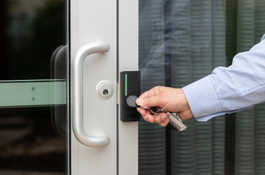 Client REQUEST
The client required 100% commissioning for their access control, video surveillance, and intercom systems initial installation at a new facility. They were seeking an agent to act as their representative throughout the project.
SOLUTION
Theseus Professional Services provided commissioning services on the video surveillance systems, access control system, and video intercoms. Our team reviewed the owner's intent and contractor's proposed scope of work. The contractor's project implementation plan was also reviewed to ensure adherence to the construction schedule master schedule and plan. A cloud-based commissioning software platform was used to create project scripts to track progress, notify contractors of field issues to be addressed, and provides a platform for final acceptance.
Example assessment diagram included (from unrelated project):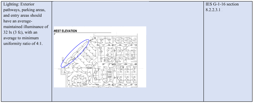 RESULTS
Final acceptance of the installed solution was obtained. 100% commissioning documentation was provided to the client, ensuring that their systems were installed and operated as designed.
---
Security Program Development
Theseus Professional Services delivers custom, manufacturer agnostic engineered security solution designs to meet the unique needs of clients. Our team of professional security engineers and consultants meticulously assess and engineer solutions that protect staff, visitors, assets, and property creating safe and secure education facilities, workplaces, and healthcare facilities.