Video Surveillance System Evaluation
National Institutes of Health (NIH), Maryland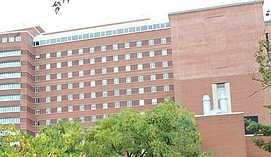 Client REQUEST
The client desired an evaluation of their existing legacy video surveillance system and a design of an updated and scalable system. The system was to be engineered to allow for expansion in the future for additional cameras as well as new camera technologies at multiple physical locations.
SOLUTION
Theseus interviewed the key client stakeholders from the IT department, security department, emergency response team, campus police, and system operators to determine the basis of design for the new solution. The stakeholders were asked to outline the shortcomings of the legacy system and the desired improvements for a new system. We then provided a system features and functionality comparison matrix for three competing surveillance system manufacturers. All three selected manufacturers met the design criteria, allowing for an easy migration from the legacy system to one that allowed expansion capabilities as the client's dynamic environment continues to evolve.
Example assessment diagram included (from unrelated project):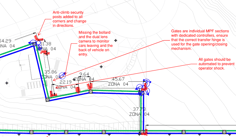 ---
Security Program Development
Theseus Professional Services delivers custom, manufacturer agnostic engineered security solution designs to meet the unique needs of clients. Our team of professional security engineers and consultants meticulously assess and engineer solutions that protect staff, visitors, assets, and property creating safe and secure education facilities, workplaces, and healthcare facilities.